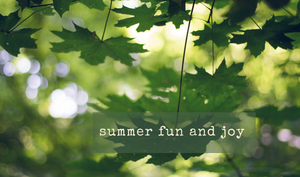 Summer Camps
---
Children deserve their fair share of summer joy and fun!
Our perfect morning camps are limited to only four campers for ample distancing room, and our studio opens wide onto a deck and terrace, with mature trees, birds and squirrels all around - hard to believe we're downtown!  
Sorry, there are no products in this collection.